Lelo: Your Orgasms Can Thank Us Later!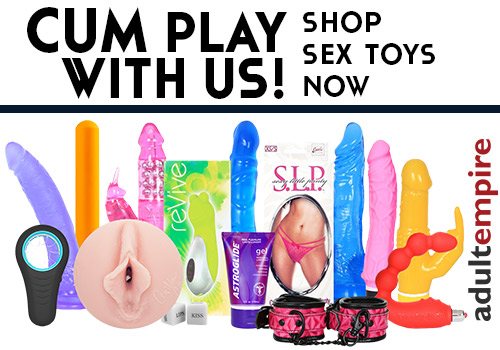 Calling all "Muffin Buffin" Women!  Can we all agree that each of us deserves the opportunity to achieve orgasm as much as a man does! While I know most of us don't possess the "quick trigger" climax ability of a man who is in "self pleasure" mode, we still can take matters into our own hands or fingers! Who says we must wait for another person to lend a helping hand?
Well, that's definitely the inspiration behind this article.  Women have come a remarkable distance considering that the "days of old" when we were embarrassed to talk about our sexual desires, fantasies and I will go ahead and say it, NEEDS! Many of our readers have recently enjoyed a revival of their sexual spirit prompted by the book Fifty Shades of Grey.
Rest assured, most women understand what they like or at the very least what they think they would like (to have done) with the right partner.  Some might even begin to push the envelope of their sexual experimentation, be it solo or with someone else.  Go ahead and don't be afraid and/or ashamed of it!
Women everywhere deserve the feeling of release an orgasm brings and who says we must wait for another person to help us achieve climax?  We can not always wait for date or partner.  I do not know about you but, occasionally this girl needs to take care of herself!
The staff at Muffin Buffin has had the opportunity to review some great "self pleasure" products.  But first, we need to make one thing clear and clarify the difference between the dildo and vibrator.  While the overall design is similar a vibrator uses battery power and vibrates, hence the name.  A dildo on the other-hand while it offers penetration does not vibrate as it is powerless.
Now, with that cleared up, how about we enter the next realm of self-induced orgasmic bliss?!  Rest assured, Muffin Buffin will not place any company/product on our website that does not offer our readers the Very Best. . . Allow us to introduce Lelo!
Lelo Soraya™ offers exhilarating solo pleasure massager offers a self pleasure experience by offering a product that provides true inside and out satisfaction. Experiment and you should be able to find your G-spot, even if you didn't believe it actually existed!
Enjoy the intense pleasure of simultaneous G-spot and clitoral stimulation with the world's most exclusive dual-action massager, redefining and enriching the classic rabbit vibe design with that unmistakable touch of luxury.
Love Oral Sex?  Who doesn't?! ORA™ 2 is the presented as the world's most intelligent oral sex simulator. . .  and who are we to argue?  This product really offers a realistic sensation of oral sex that will allow you to orgasm via a sensation that only oral can provide and will keep you cumming back for more!
Can you say, "State of the Art?"  All Together Now, Shall We?  For the woman wishing to push her (or totally break through them) boundaries of pleasure, INA2 is like no other product on the market.  Rather than go "on and on" about this out of the world innovation the above the image below is indeed a "picture worth a thousand words! Lelo offers their explanation of the bodily sensation achieved during orgasm as a "Blended Climax." However, our take is just random "Ooohs and Ahhhs" along with a "Holy Fuck Does that Feel Great" thrown in for good measure!
So, what are you waiting for?  Click on Adult Empire link on this page for the absolute best sex toy selection on the planet! Adult Empire offers an impressive collection of upscale sex toys for women who "won't settle for second best." They also have the newest in Adult Video technology so you can watch beautiful lesbians in the latest lesbian movies!
Check them out soon. . .
Your Orgasms Can Thank Us Later!
MB